Microsoft Power Apps Portals enable you to give web-based front-end experiences to your organizations external users, such as customers and partners. These responsive portals connect directly into Microsoft Dataverse database, where users can view or create data through model-driven forms, views, dashboards and more. Power Apps portals also come with authentication with LinkedIn, Facebook and other external services to give your users an easy login experience.
PowerApps Portals has vast capabilities in providing access to users and enabling them to perform required tasks based on the limitations bound to their role. As an admin, you can restrict any user to see or edit specific data. With the PowerApps Portal functions, internal and external can access the applications anonymously or through commercial social sites such as LinkedIn, Microsoft, Google and Facebook. The user is securely directed to their destined portal with an error-less authentication form which is set by the admin, who defines access to custom data and authorizes users to submit their private data smoothly.
PowerApps support organizations to design websites with custom themes that match the look and feel your company's branding. Imperium Dynamics has outstanding functional and technical skills when it comes to PowerApps and designing manageable Portals. Our team has mastered the art of launching intuitive websites and PowerApps Portals, giving a high-quality user experience. The exceptionally interactive Portals are connected with model-driven application views, forms, and charts to enhance user experience.
Imperium can help you build a customized Power Apps portal for your need with UI to match your brand, excellent user experience, integration with 3rd party systems, security permissions, and optimized performance. We have won a Microsoft award for our Power Apps portal implementations. Our team can guide you to define roles and access level to the organization-wide users, and make the use of Dataverse effectively. We promise to deliver you an end-to-end solution following best practices in Power Platform architecture, UI, and development that are integrated with other Power Platform services.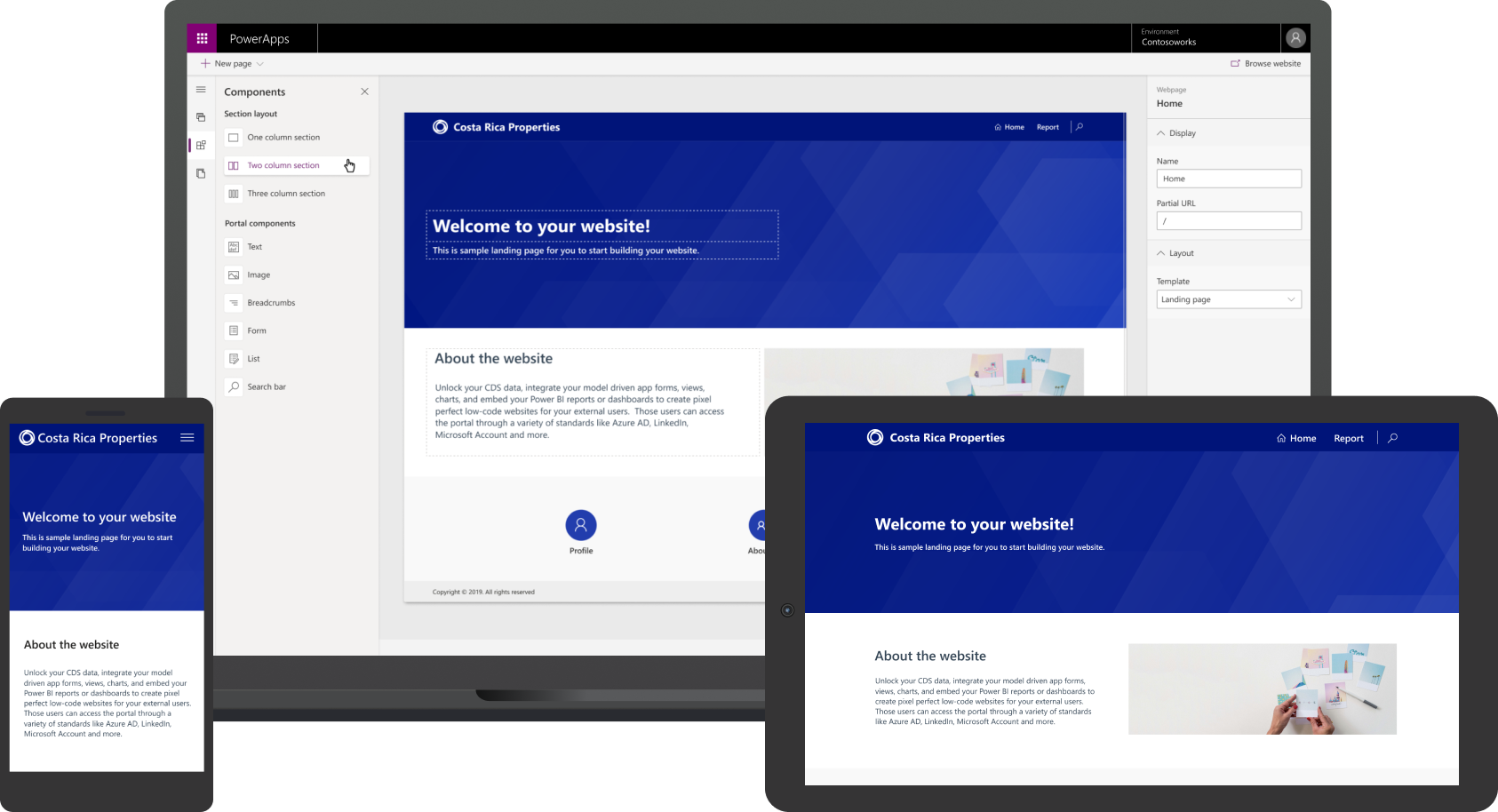 More About Us
We provide guidance and strategic oversight to C-Suite and IT Directors for on-going implementations. Feel free to give us a call.
1 331 250 27 17
Send A Message
---
Ready to Start?
Get a personalized consultation for your project.
Book a Meeting