Do you have paper-based processes that take way too long? Are you tired of processing faxes via email inboxes?
Microsoft Power Platform provides AI Builder as a unique service to optimize business processes in your organization. AI models are designed to automate common processes running in any organization, while enabling the power of Artificial Intelligence for your business scenarios. The AI models detect and perform execution as programmed, such as enlisting the objects detected in an image. You can build custom models to personalize according to your needs or pick a pre-built model which are ready-to-use and designed to match the most common business requirements.
With in-depth knowledge, AI Builder can enhance your business with major solutions and robust machine learning techniques to generate a huge amount of reduction in cost and occupied resources. Imperium Dynamics comprises of a team of experts to determine your needs and train AI models to establish effective solutions for your business. We gather the requirements, build custom models, and deliver models to automate processes like OCR fax scanning or derive insights on your data.
Microsoft's AI Builder enables you to automate burdensome tasks. Imperium helps you build and train AI models with your data from Microsoft Dataverse, Power Apps, or Dynamics 365. AI Builder offers a range of capabilities, from classification to prediction to object detection. We can help you embed these components in Power Apps and automate manual processes with Power Automate.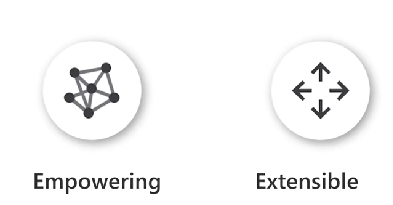 More About Us
We provide guidance and strategic oversight to C-Suite and IT Directors for on-going implementations. Feel free to give us a call.
1 331 250 27 17
Send A Message
---
Ready to Start?
Get a personalized consultation for your project.
Book a Meeting
Yes, if you would like to digitize paper forms, AI Builder can meet your need. Imperium helps you build and train AI models to identify data from paper forms, then embed them into your Power Apps or Dynamics 365 processes.
Object detection and image recognition has broad applications across many business scenarios. For example, companies who sell products can improve customer experiences with support tickets by identifying product models through image recognition. Object detection can be used to count people for foot traffic analysis in brick-and-mortar stores or larger gatherings like festivals.
Imperium helps you identify the right Microsoft solutions for your business needs. Bring us your business challenges, and we will analyze the right technology solutions to solve them.