Power Apps is Microsoft's low-code app development product. A tool for quickly building simple, scalable business applications, Power Apps is a great product for organizations looking to digitize data capture or bring their data into a centralized database for greater connectivity with other systems. Microsoft provides hundreds of connectors to facilitate integrations – in just a few clicks. Furthermore, Power Apps is part of the Azure cloud and therefore inherits the top-tier security for cloud solutions.
Both Gartner and Forrester named Power Apps as a Leader in Low-Code Applications in 2020.1,2
2020 Gartner Magic Quadrant for Enterprise Low Code Application Platforms
The Forrester Wave™: Low-Code Development Platforms For AD&D Professionals, Q1 2019
With automation enabled in Power Apps, our team has top-notch talent with Canvas apps and Model-driven apps, bringing out their deepest capabilities - which are much more than simple drag and drop functionality. Power Platform offers expansive capabilities. Therefore, building an efficient and seamless custom solution on Power Apps requires deep expertise of the platform features and how to assemble them to work together for your benefit. Imperium Dynamics has a sharp team of experienced functional and technical consultants to develop intelligent applications fulfilling your business needs. Focusing on your target KPIs, we take up the hard work of designing an end-to-end solution for you to directly your operational goals and target metrics. Our brilliant developers build efficient, robust applications in short time, getting you up and running faster than developing in-house.
PowerApps offers a lot more than developing low-code applications. Take a step forward and configure custom applications based on a complex programming language to achieve every custom logic or functionality that you want to execute. Whether simple or complex business scenarios, low or high user volumes, we can bring out the best the Power Platform has to offer to drive improved operational efficiency and performance for your organization.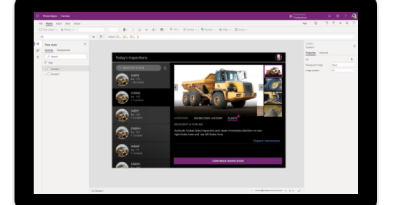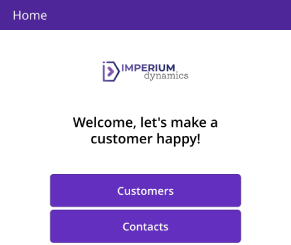 More About Us
We provide guidance and strategic oversight to C-Suite and IT Directors for on-going implementations. Feel free to give us a call.
1 331 250 27 17
Send A Message
---
Ready to Start?
Get a personalized consultation for your project.
Book a Meeting
Need more help?
We know all about licensing and can help you select the right plan and estimate your monthly subscription fees.