| Mustafa Usmani
Power Automate is one of fundamental parts of Power Platform that helps us streamline repetitive tasks. Power Automate is the ultimate solution when it comes to automating simple or even complex tasks in your Power Platform environment.
There are two ways to use Power Automate; One is directly from the Power Apps under the Flows heading and the other is from logging into Power Automate website which gives more functionality right from the start. The picture below shows how the dashboard of how Power Automate looks like.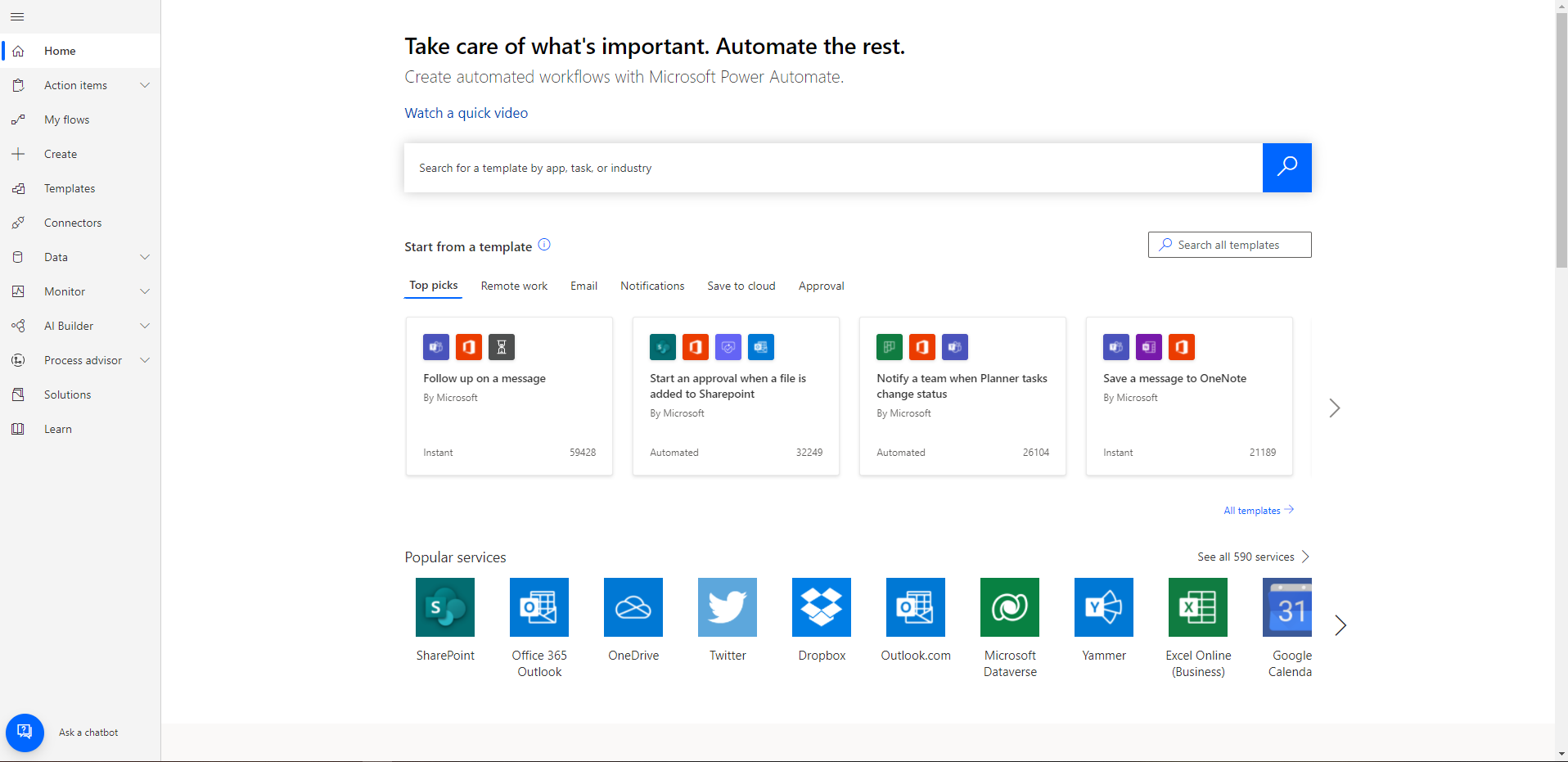 Right from the start, Power Automate provides us with a lot of pre-made flows that are very useful for citizen developers that don't want to make flows from the scratch. We can access these flows in the Templates section.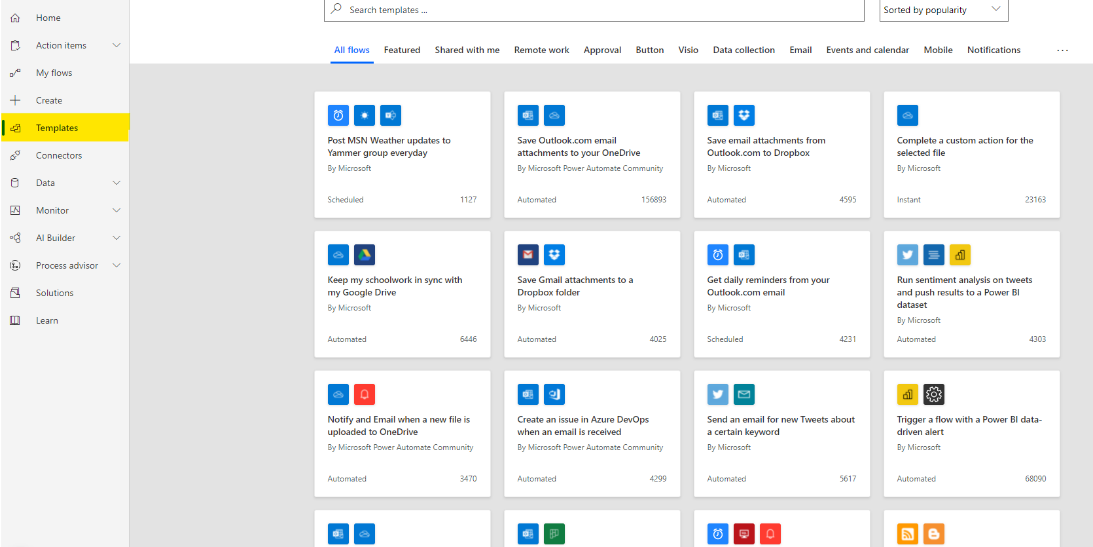 Now let's make a simple flow in sends us an email every time it is triggered. Just go to Create tab and select Instant Cloud Flow to get started.

Name your flow whatever you like and select Manually trigger a flow and click on Create.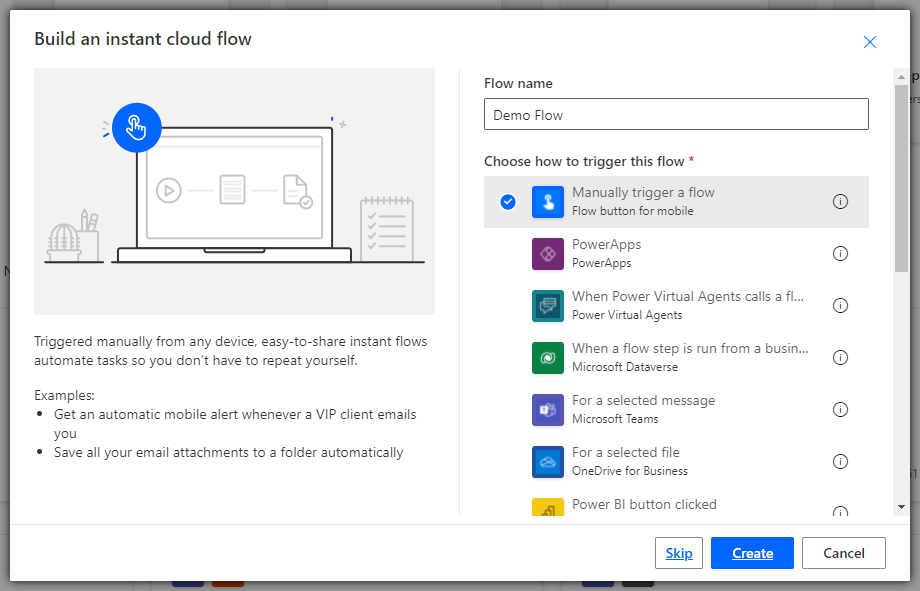 Once your flow is created, click on the "Next Step" button and it'll ask you to select a operation. Search for Send an email and select the highlighted action in the picture below. Once you have selected the action, fill the Subject and Body with appropriate content.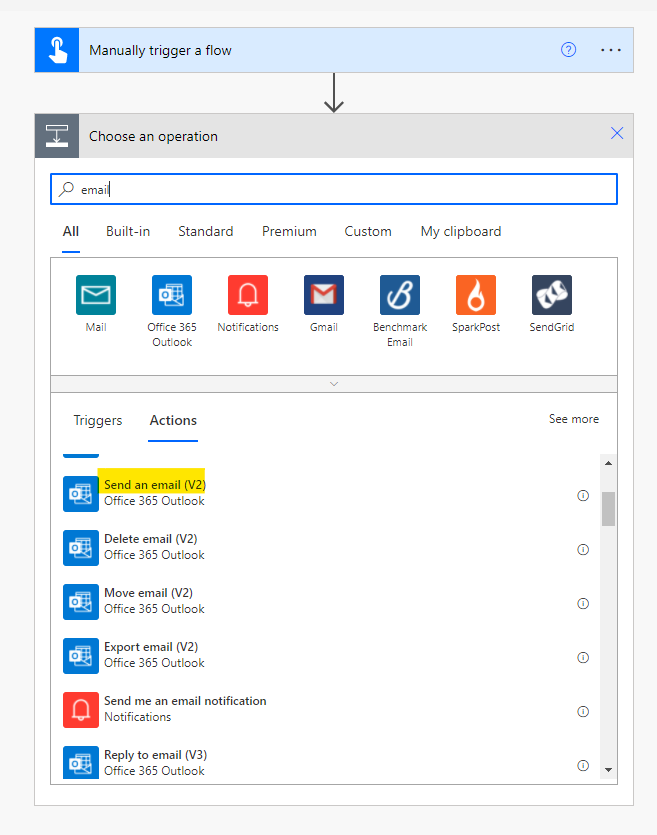 Here in "To" section I have placed a Dynamic Content i.e 'The email address of the user who triggered the flow which is myself. You can further experiment with it and see how much you can get out of Dynamic Content as it is a very powerful tool in Power Automate.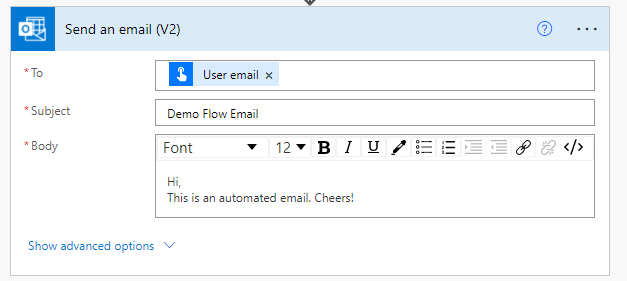 After that just save your flow and press Test to test out your flow. Here you have two options: Manual and Automatically. We will go with manual for the time being. After selecting Manual, click on Run Flow.

The flow will run successfully and the user in "To" section will receive the email 👍.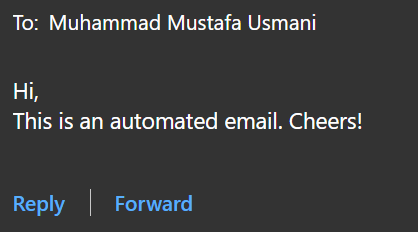 Join us next time, as we continue our journey of learning canvas apps.Click here to learn more about Imperium's Power Apps Services. We hope this information was useful, and we look forward to sharing more insights into the Power Platform world.
---
---