| Saim Ali
Power Automate brings mutliple actions for outlook. We are going to use one of its action in this article.
You can use power automate to identify which emails are not delivered and you can store it in the Dataverse or Sharepoint List.
Here are steps to make flow for getting list of undelivered emails.
Select action from outlook "When a new email arrives".
Now, check your subject contains "undeliverable" in it or not.
If step 2 is true then you can update your table by finding email and updating specific row, or you can add a new row, or you can add it to sharepoint list.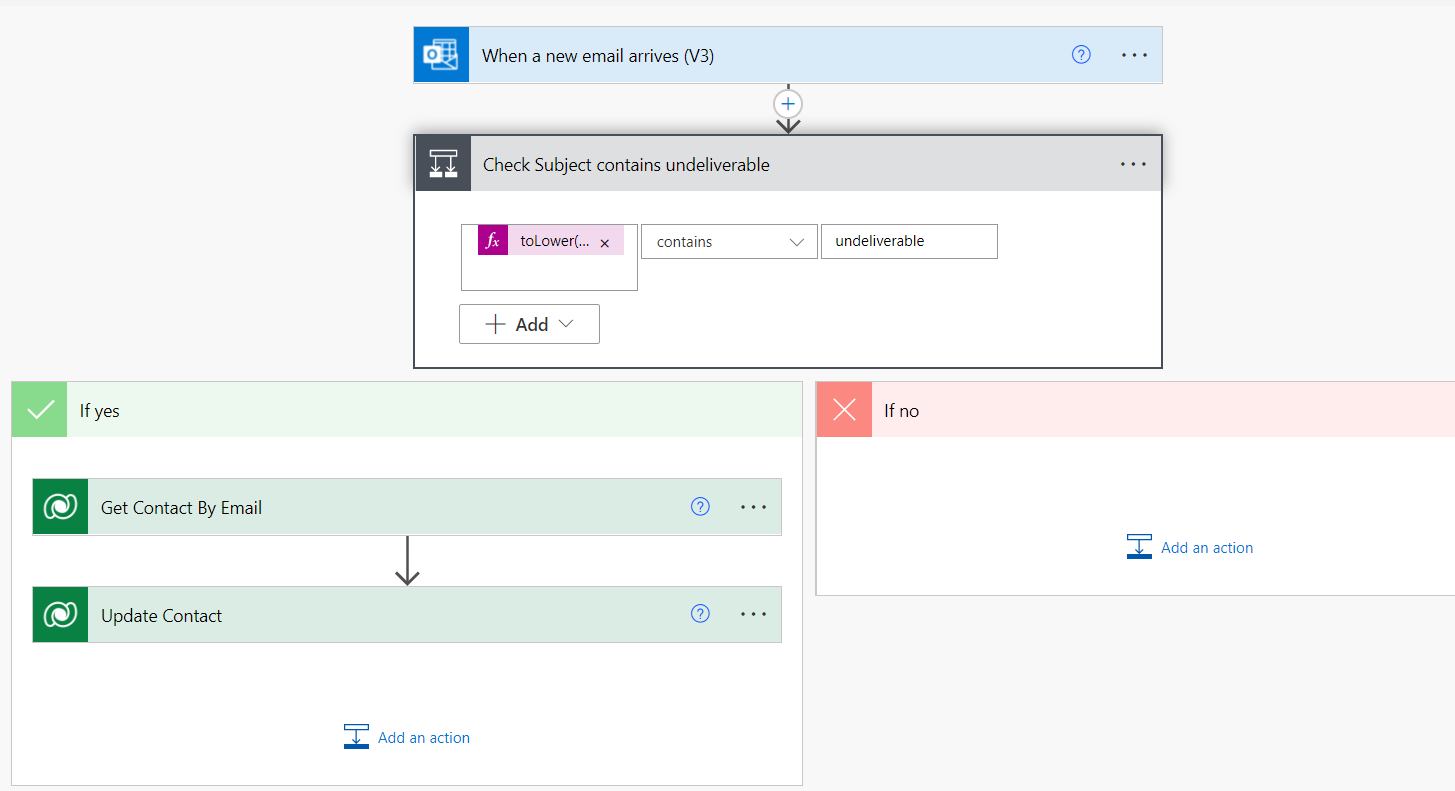 Learn more about Imperium's Power App Services. We hope this information was useful, and we look forward to sharing more insights into the Power Platform world.
---
---