| Mustafa Usmani
Launching Email using MailTo in Canvas Apps
Sometimes we want to use certain information in our Canvas Apps in other applications, in this case our default email. Thankfully, there is a straightforward way to do this using Launch function and MailTo Uri scheme in our Canvas Apps.
Let us see how we used MailTo for launching emails in the user's preferred mailing app.

In our example, whenever user clicks on an email the app launches a new email while also filling it with the details that we might want in an email.

As you can see, while using the MailTo Uri we are providing the receiver's email address. You can also provide many other things such as subject, body etc. One example of providing more information can be found below.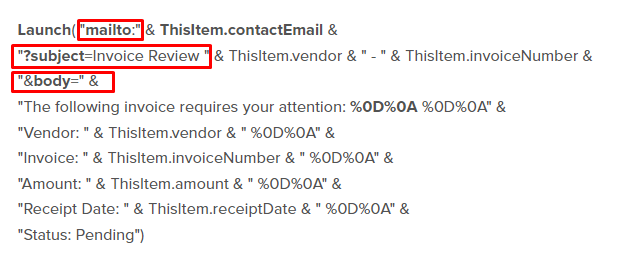 Join us next time, as we continue our journey of learning canvas apps.Click here to learn more about Imperium's Power Apps Services. We hope this information was useful, and we look forward to sharing more insights into the Power Platform world.
---
---