| Umair Sadiq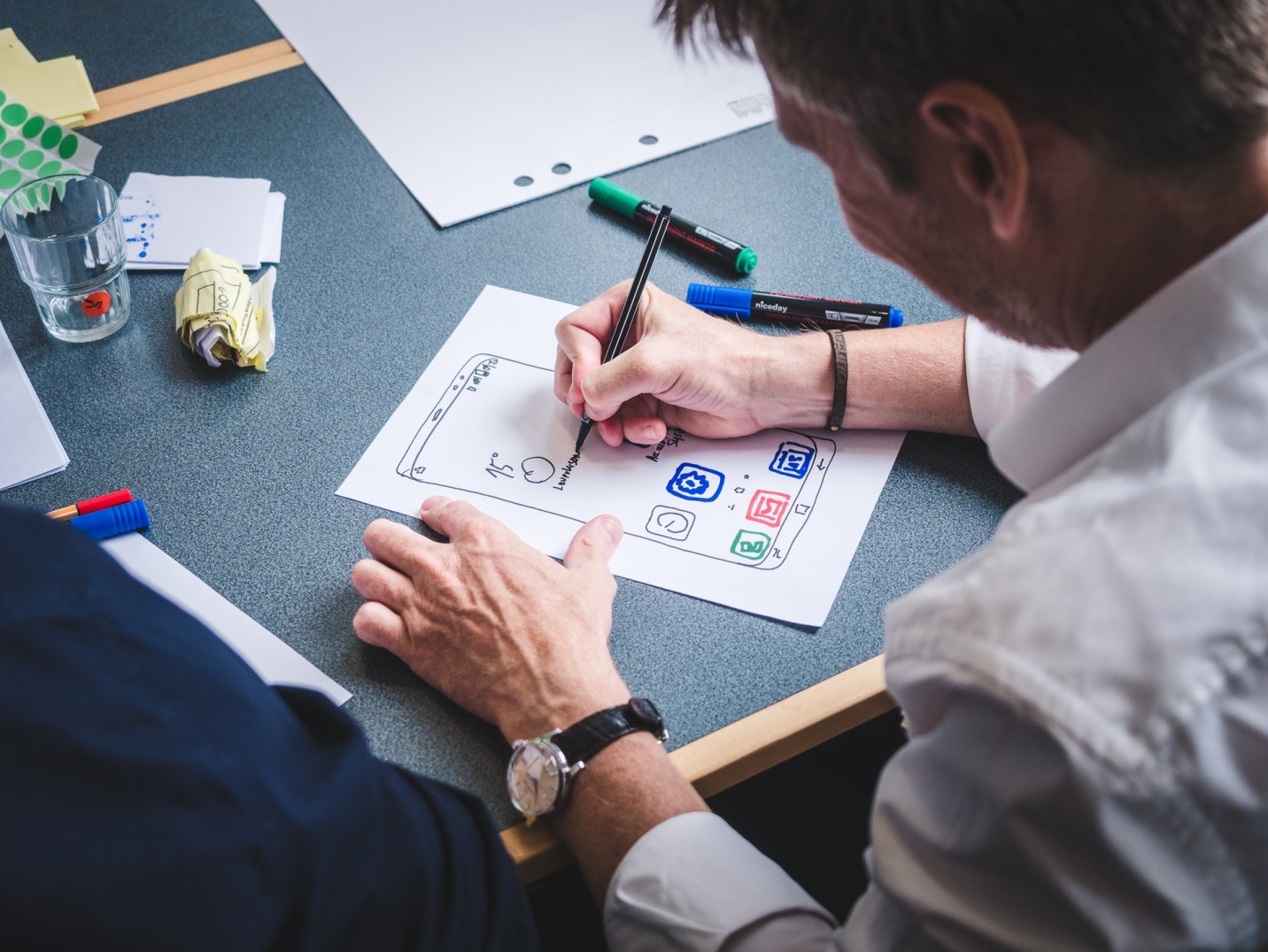 Design Thinking
What is Design thinking?
Design thinking is basically a problem solving process which is based upon being user centric. Initially it came into existence from Designers but it got later adapted across different disciplines to improve their strategies. The design thinking process is based upon five key stages which are as follows:
1-Empathize
2-Define
3-Ideate
4-Prototype
5-Test
1-Empathize:
The process is kicked off by going through the process of getting into the shoes of your end users. From this point you research and analyze what sort of areas you must cover or fix in order to provide the best experience for the targeted user or customer of your brand or product.
2-Define:
The second stage consists of you defining and refining the different problems you had gathered. You must come to different points that you have to define to be worked over in the next stages of development.
3-Ideate:
This is the very stage where you develop different ideas in the form of solutions for the problems that you had defined in the previous stage. Methodologies for coming up with these solutions can be different but on the basic level they all have a similar goal to achieve.
4-Prototype:
On this stage you will be looking towards turning your idea into a more structured form which can be viewed as a workable product for further evaluation.
5-Test:
The final stage comes down to putting things that you have developed into the actual working environment. This stage could give you the results to officially launch the product or make amendments for another round of iteration as per the outcome.
From the pen of Umair Sadiq
Join us next time, as we continue our journey of learning canvas apps.Click here to learn more about Imperium's Power Apps Services. We hope this information was useful, and we look forward to sharing more insights into the Power Platform world.
---
---