A user-friendly app for employees and managers to track hours.
Designed with users in mind, Imperium Hourly is a new and improved, end-to-end timesheet management app offering the ideal interface for employees to report hours.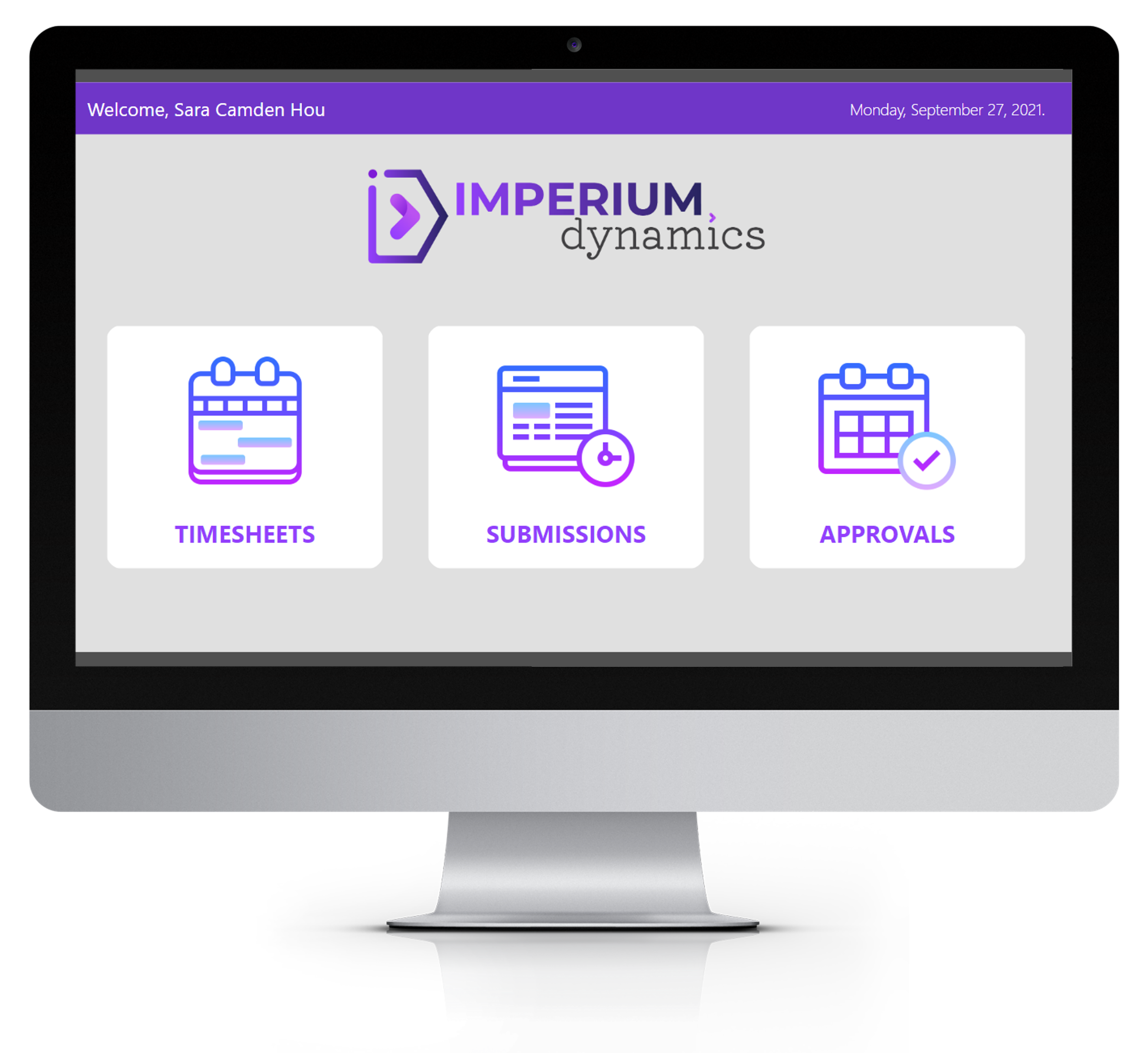 BENEFITS
WHY HOURLY
Timesheet reporting made simple
Imperium Hourly provides an intuitive UI for the optimal time reporting experience. Give your employees the freedom to report hours from desktop or mobile, browser or in Microsoft Teams!
Save your employees time in their day by providing a quick and headache-free canvas app for submitting their hours

Enable managers to easily manage projects and time reporting via canvas app or model-driven app

Monitor operational analytics through built-in reporting
MANAGER
Model-driven App
Project administrators define project, phase, activity, and resource plans with the model-driven app.
Managers can assign employees to projects and allocate time for different phases and activities.
Resources assigned as the Reporting Manager will have access to the Approvals module in the Hourly Canvas App.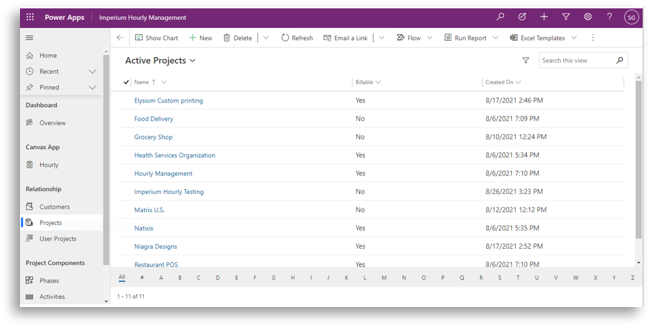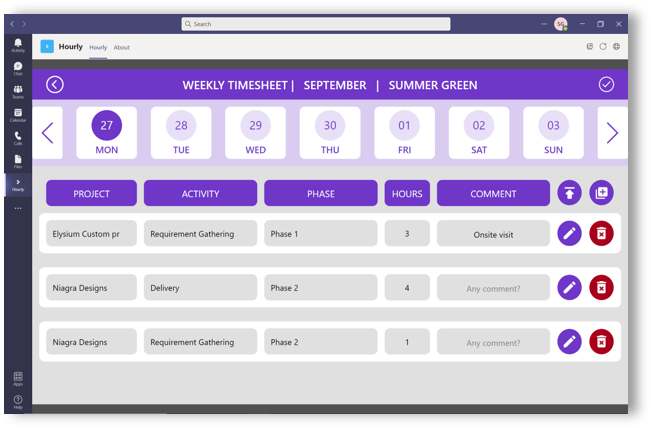 Employees create, submit, and view daily timesheets for as many projects and/or activities as required via the employee canvas app.
With built-in Microsoft Teams integration, your employees can easily report their hours without leaving Teams!
Hourly can pop out into a new window, so users can keep working in Teams or view the meetings they attended while creating their time entries.
MANAGER
Canvas App
Project managers review and approve or reject time submissions via canvas app or model-driven app.
For submissions that need modification, managers can add comments for the submitting employee to review.
Billable vs. non-billable status will be defaulted according to the project settings, but managers can override the billability when exceptions arise.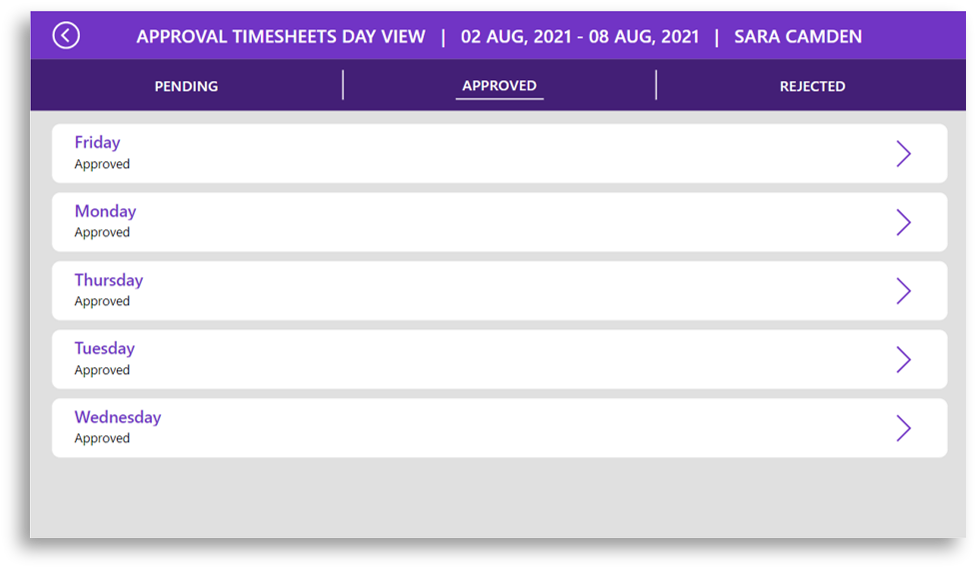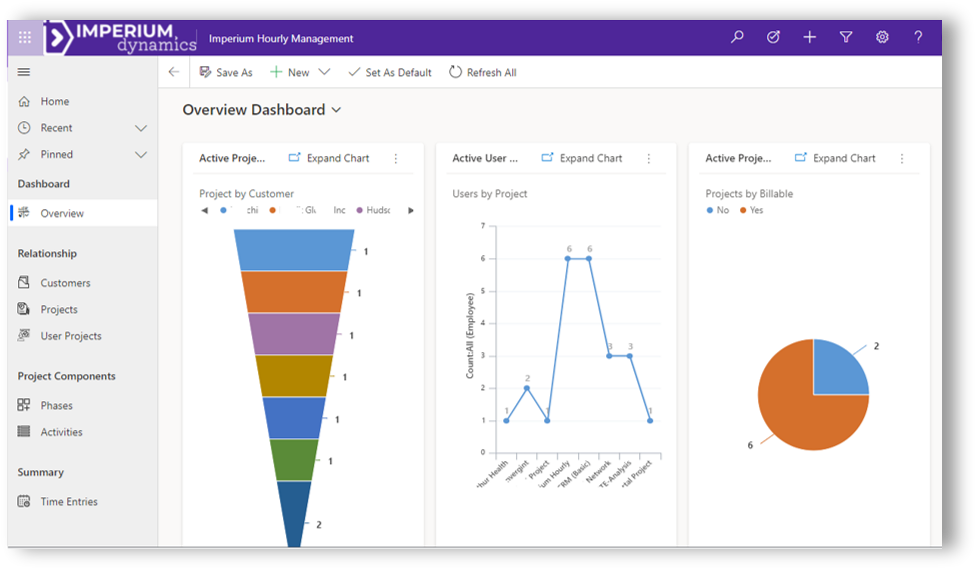 The Hourly model-driven app offers multiple dashboards for managers to access real-time data on project hours, employee time entries, billable vs. non-billable hours, and more
Pre-built analytics give you meaningful insights and easy reporting sharing – without the spreadsheets or manual exports.
For the quickest access, add the dashboards in your management Teams site!