Microsoft offers some of the most advanced and accessible tools for building chatbots.
With Virtual Agents, you can easily bring chatbots life to help you manage everyday tasks. You can integrate chatbots with services and products to enable processes like creating a customer service case or routing to a live agent based on a chat trigger. Now it's easier than ever to personalize conversation with customers, let the agents manage live chats, and call APIs. There are many connectors available that can be used to build custom workflows in Power Automate.
If you are looking to build chatbots to execute complex scenarios, then enlist the help of Imperium Dynamics' experts in leveraging Microsoft Bot Framework. Imperium can help you leverage Power Virtual Agents to create Bots that triage customer service requests, analyze images, and other advanced capabilities. We can enhance your Power Virtual Agent Bots by developing them with the Microsoft Bot Framework and Azure Bot Services.
To experience a live Power Virtual Agent in action, say hi to Agent Snow! She's sitting in the bottom right, eager to talk.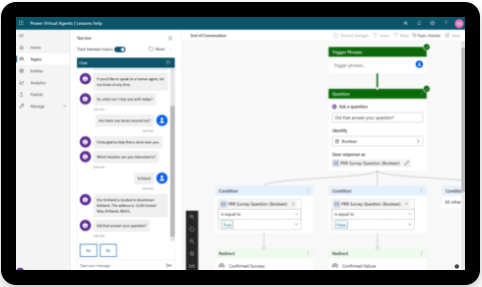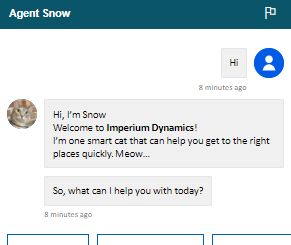 More About Us
We provide guidance and strategic oversight to C-Suite and IT Directors for on-going implementations. Feel free to give us a call.
1 331 250 27 17
Send A Message
---
Ready to Start?
Get a personalized consultation for your project.
Book a Meeting