Looking to lead the way in the AI landscape with specialized consulting? You're in the right spot! Consulting services for Microsoft AI Builder are vital for your business to harness the complete power of AI technologies. Your organization can efficiently streamline processes, extract valuable insights from data, enhance customer interactions, and refine decision-making by incorporating AI Builder. Our proficient consultants tailor solutions to align with your business needs for seamless integration.
Why Your

Organization Needs
AI Builder Consulting
Customized Solutions
AI Builder is necessary for organizations willing to remain competitive and innovative. Our comprehensive consultants will lead you through the process of how AI Builder can enhance your business operations. We train you on how to build AI models with minimal coding. It leads to an increased efficiency and better business objectives.
Effortless Implementation
We understand that implementing AI Builder needs a well-planned approach. Therefore, our professional consultants guide you through efficient integration into your current systems and workflows. As a result, you gain a quick ROI and maximum benefits.
Training and Support
Our consulting services are not a one-time offer. Our experts are ready to provide your team with the necessary guidance and extensive training to ensure effective AI implementation.
What You

Can Expect From Our
AI Builder Consulting Services

Wonder what you can get out of our AI Builder consulting? Let's take a look below:

1.

Our professional consultants analyze and design AI models that best aligns with your needs.

2.

We understand that utilizing AI Builder can be complex. Our consulting services will help your team understand how to use AI Builder and derive maximum value from it.

3.

Our team of certified consultants and developers assist in a smooth implementation process. They make sure that the AI models are precisely integrated into your existing workflows.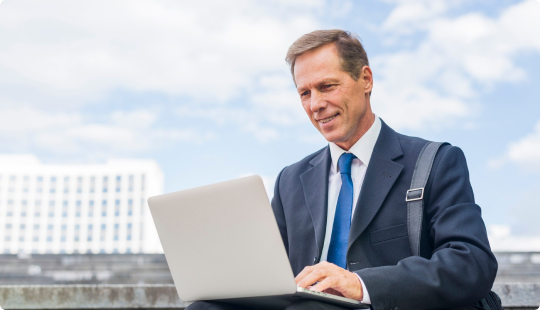 Speak

to a AI Builder Consultant

Explore the potential of AI Builder for your business with a personalized consultation. Our experienced consultants are here to
guide you through the intricacies of AI Builder and bring your business into your technological future.
Frequently

Asked Questions

What is Microsoft AI Builder, and how can it benefit my business?

Microsoft AI Builder is a powerful tool that allows you to create and deploy custom machine learning models with minimal coding. It offers a low-code approach, making AI accessible to a broader audience within your organization.

Why should I consider consulting services for Microsoft AI Builder?

AI Builder consultation is important as it provides expert guidance for your businesses needs. Professional consultants help you accelerate AI Builder's potential and customize the AI models ensuring efficient implementation.

What types of intelligent applications can I build with Microsoft AI Builder?

You can build predictive analytics apps for data-driven insights, process automation apps to streamline workflows, chatbots for better user engagement, image and text analytics apps for data interpretation, forms processing apps for efficient data extraction, etc.

Do I need technical expertise to use Microsoft AI Builder?

You don't need extensive technical expertise to use Microsoft AI Builder. It's designed with a low-code approach, so individuals with varying technical skills can access it.

How can Imperium Dynamics assist my business with AI Builder integration?

Imperium Dynamics can assist your business with AI Builder integration by providing expert guidance and support throughout the process. Our experienced consultants will help you build AI models to suit your business needs.

Can AI Builder be integrated with my existing Microsoft tools and applications?

AI Builder can be easily integrated with Microsoft 365, Dynamics 365, Power Apps, and other applications.

Are there any licensing requirements or costs associated with AI Builder?

AI Builder is an add-on to your existing Power Apps, Power Automate, or Dynamics 365 license. A subscription, priced at $500, encompasses 1 million AI Builder service credits applied at the tenant level. To utilize your AI Builder capacity, an administrator needs to allocate the AI Builder capacity to the specific environment where you intend to use it.

How do I get started with AI Builder consulting services from Imperium Dynamics?

It's simple. Book a 30-minute discovery call, and our team of expert consultants will get back to you within a few hours.
Our

Recent Blogs

Read our latest blogs on AI Builder and other Power Platform topics from Imperium Dynamics.